Updated EC-Council CEH 312-50v8 PDF & VCE Free Download Now (41-50)
QUESTION 41
Lee is using Wireshark to log traffic on his network. He notices a number of packets being directed to an internal IP from an outside IP where the packets are ICMP and their size is around 65, 536 bytes.
What is Lee seeing here?
A. Lee is seeing activity indicative of a Smurf attack.
B. Most likely, the ICMP packets are being sent in this manner to attempt IP spoofing.
C. Lee is seeing a Ping of death attack.
D. This is not unusual traffic, ICMP packets can be of any size.
Answer: C
QUESTION 42
This method is used to determine the Operating system and version running on a remote target system. What is it called?
A. Service Degradation
B. OS Fingerprinting
C. Manual Target System
D. Identification Scanning
Answer: B
QUESTION 43
William has received a Chess game from someone in his computer programming class through email. William does not really know the person who sent the game very well, but decides to install the game anyway because he really likes Chess.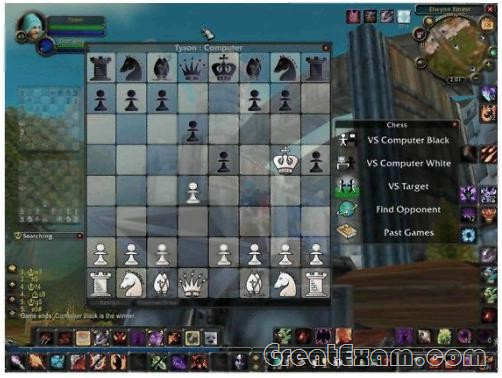 After William installs the game, he plays it for a couple of hours. The next day, William plays the Chess game again and notices that his machine has begun to slow down. He brings up his Task Manager and sees the following programs running:
What has William just installed?
A. Zombie Zapper (ZoZ)
B. Remote Access Trojan (RAT)
C. Bot IRC Tunnel (BIT)
D. Root Digger (RD)
Answer: B
QUESTION 44
John the hacker is sniffing the network to inject ARP packets. He injects broadcast frames onto the wire to conduct MiTM attack. What is the destination MAC address of a broadcast frame?
A. 0xFFFFFFFFFFFF
B. 0xDDDDDDDDDDDD
C. 0xAAAAAAAAAAAA
D. 0xBBBBBBBBBBBB
Answer: A
QUESTION 45
You are gathering competitive intelligence on an organization. You notice that they have jobs listed on a few Internet job-hunting sites. There are two jobs for network and system administrators. How can this help you in foot printing the organization?
A. To learn about the IP range used by the target network
B. To identify the number of employees working for the company
C. To test the limits of the corporate security policy enforced in the company
D. To learn about the operating systems, services and applications used on the network
Answer: D
QUESTION 46
TCP packets transmitted in either direction after the initial three-way handshake will have which of the following bit set?
A. SYN flag
B. ACK flag
C. FIN flag
D. XMAS flag
Answer: B
QUESTION 47
The programmers on your team are analyzing the free, open source software being used to run FTP services on a server in your organization. They notice that there is excessive number of functions in the source code that might lead to buffer overflow. These C++ functions do not check bounds. Identify the line in the source code that might lead to buffer overflow?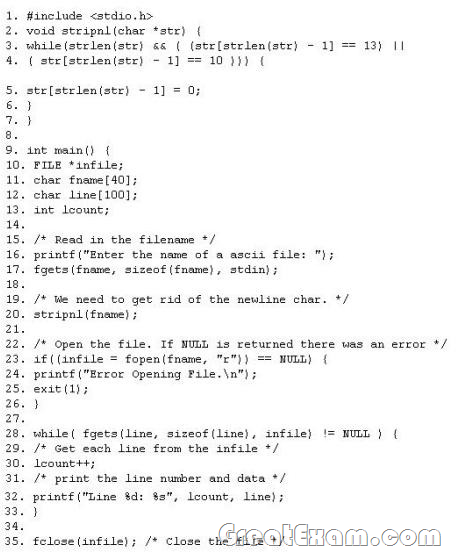 A. 9A.9
B. 17B.17
C. 20C.20
D. 32D.32
E. 35E.35
Answer: B
QUESTION 48
What framework architecture is shown in this exhibit?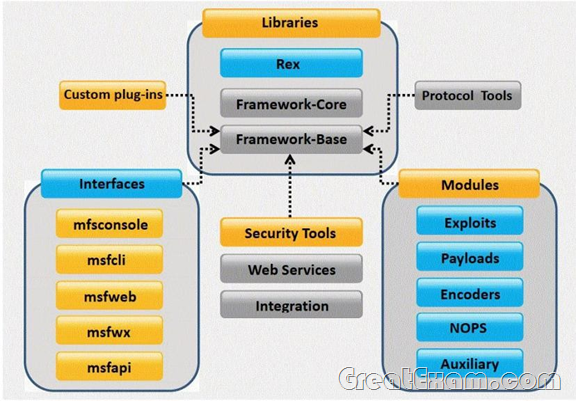 A. Core Impact
B. Metasploit
C. Immunity Canvas
D. Nessus
Answer: B
QUESTION 49
Which of the following steganography utilities exploits the nature of white space and allows the user to conceal information in these white spaces?
A. Image Hide
B. Snow
C. Gif-It-Up
D. NiceText
Answer: B
QUESTION 50
You have chosen a 22 character word from the dictionary as your password. How long will it take to crack the password by an attacker?
A. 16 million years
B. 5 minutes
C. 23 days
D. 200 years
Answer: B
If you want to pass the EC-Council CEH 312-50v8 exam sucessfully, recommend to read latest EC-Council CEH 312-50v8 Exam Questions full version.
Categories
312-50v8 Dumps
/
CEH Dumps
/
EC-Council Dumps